EZER CONVENIENCE
Same day, local delivery, on demand or scheduled.
About Us
EZER offers the convenience of same day, direct, local pick up and delivery for businesses and individuals, on-demand or scheduled as needed.
About The EZER App
On-demand and ready for immediate service or schedule for your future times of need. It's that simple. The EZER App connects drivers with trucks and vans to individuals and businesses that need something picked up and delivered.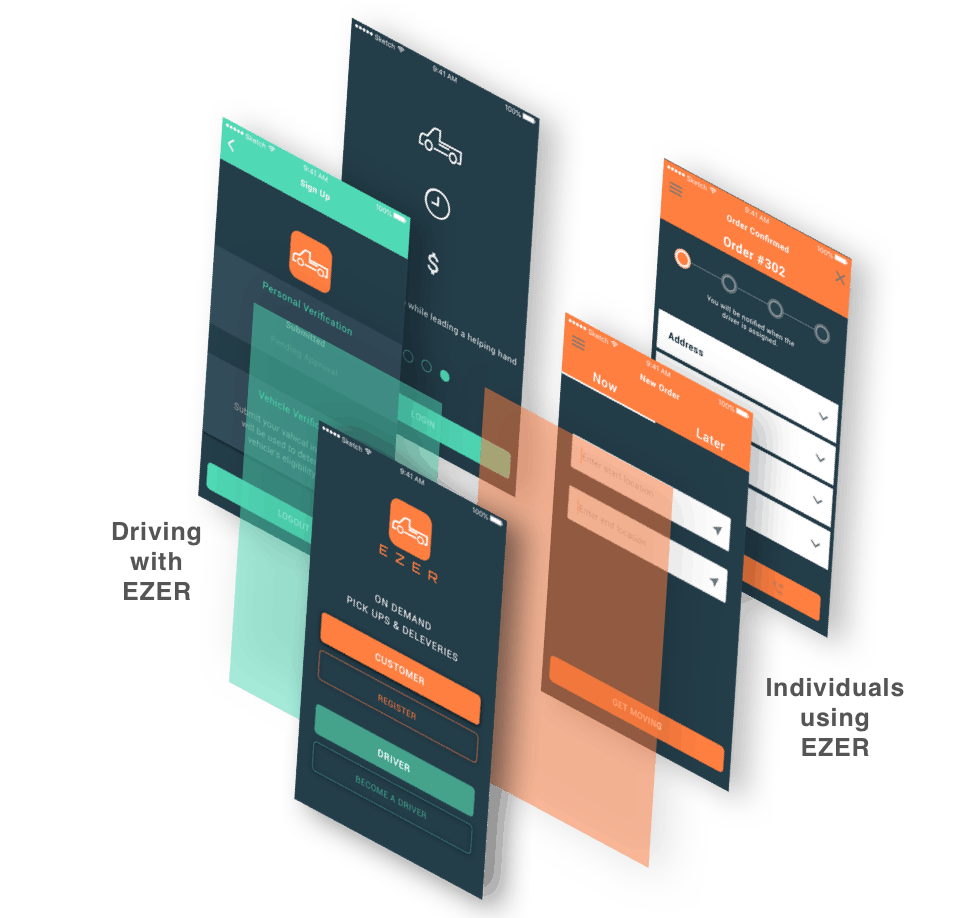 Drivers with EZER
All are cleared through the background check and pre-screened.
Cashless Transaction

Secure encrypted technology for cashless transactios. See our cost estimate before you accept the transport. Drivers carry no cash.
PEACE OF MIND
Quick, easy and secure web ordering and APP. Complete tracking of your driver, pick ups and deliveries.

EZER is available to expand into any city, worldwide. Contact us to discuss bringing EZER to your region.