Businesses using EZER
EZER offers your business a simple web based solution for your everyday pick-ups and deliveries, on-demand or scheduled as needed.
From larger, bulky items, courier size items and small LTL orders to multiple supplies and stock transfers.
EZER can be your partner to directly connect you with drivers for same-day, direct, local pick-up and delivery as needed.
Businesses of all types and sizes can save time and money using EZER for their local delivery needs, seven days a week.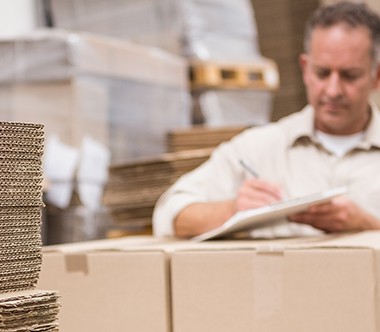 Rush, Just-In-Time Deliveries

On-Demand or Scheduled

Stock Transfers

A First Mile and Last Mile Solution

Quick On-line ordering

Full driver tracking

Single and multiple stop orders

Available 7 days a week

EZER Offers Many Options
You now have the option to provide your customers with orders delivered when they want and not on someone else's schedule. Direct from your store, shop or warehouse to your customer's door. EZER can help with everything from your normal daily or weekly deliveries to the needed, time critical items rushed to a job site. You can also get your orders when you need them without waiting. From needed supplies picked up and brought to your office or shop and those items picked up at Will-Call because you have more important tasks to handle.
Not every order requires a large delivery truck. Save the headaches of fuel and maintenance costs, get those items picked up and delivered with someone already in the area. EZER can help large, small and home businesses of all types and in all industries.
Fulfillment Centers

Office Supplies

Distribution Centers

Manufacturers and Suppliers

Law Offices

And many more…

Business Testimonials
" A Valuable Option for Us "
When it comes to a local courier service, EZER has been a valuable option for us. They picked up and delivered our promotional products to our customers with ease. It's a simple transaction with EZER as they have great customer service both online and by phone. The team is attentive to details and swift in delivering our packages to our customers in a timely manner. We have been extremely happy with EZER and trust them to represent our company professionally with our clients.
Linda M.
August 7th.
" A Reasonable Rate "
We have been using EZER for a few years now for same day, local pick up and delivery. We value our relationship with EZER as they have been helpful and reliable in getting needed last-minute supplies picked up from multiple locations through Southern California. We have also used EZER to deliver finished products directly to customers as needed, the same day. EZER provides a valuable service for a reasonable rate. Our customers are happy with same day service that we can provide with EZER and we look forward to continuing this partnership and growing with the company.
Jennifer C.
April 9th.
" User Friendly and Easy "
1. On-line ordering is user friendly and easy. 2. Quick arrangement and status tracing were satisfactorily provided. 3. The deliveries were finished to meet our expectation. 4. Drivers are nice, patient and helpful. 5. EZER is 100% highly recommended.
Jasime W.
October 22nd.
" Great for Small Local Businesses "
We have used EZER's drop off / pick up service for years and will continue to use them. This is great for small local businesses needing a quick turnaround. I recommend EZER to all of our vendors as well. GREAT SERVICE !
Roberta C.
March 19th
" System and Service "
I love your system and service, I wish all the trucking companies could provide real time tracking like that.
Darren D.
March 21st.
" Tell us what you think? "
We can add your thoughts here also.
EZER is available to expand into any city, worldwide. Contact us to discuss bringing EZER to your region.