EZER CONVENIENCE
Same-day, local delivery, on-demand or scheduled
Picking up & Delivering when & where you need it
About EZER
EZER is a same-day freight matching marketplace that automates local delivery.
EZER provides businesses and individuals the convenience of same-day, local delivery, seven day a week. Our web-ordering platform and convenient App gives you the tools to order and manage your local delivery needs, on-demand or scheduled as needed. EZER can be used in many ways including getting orders delivered directly to your customers, supplies and tools brought into your location, or in getting larger purchases home the same day from any local store. EZER is changing the perception of local delivery though the use of modern technologies and responsive, helpful drivers.
This powerful, all-in-one platform is the solution you need for your daily local shipping needs with same-day delivery as well as the weekend shopping trips when you purchase items that are too large to fit into your car.
With the increase in customer expectations for faster delivery options and convenience of meeting the customer's schedule, EZER's solution takes care of the last mile deliveries from any local distribution location or store. These tools are available with no membership fees or expensive programs to install, just a convenient program that can be used at any time.
About The EZER App
On-demand and ready for immediate service or schedule for your future times of need. It's that simple. The EZER App connects drivers with trucks and vans to individuals and businesses that need something picked up and delivered.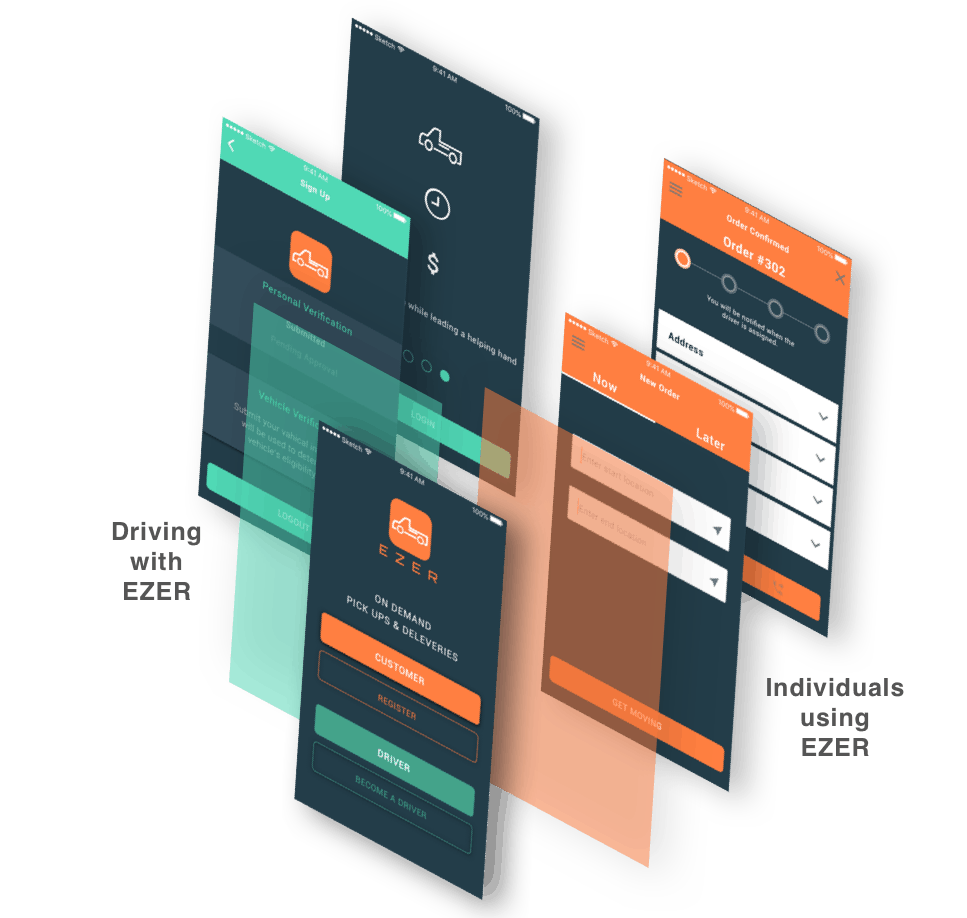 Drivers with EZER
All drivers are cleared through the background check and pre-screened.
Cashless Transaction

Secure encrypted technology for cashless transactions. See the cost estimate before you accept the transport. Drivers carry no cash.
Peace of Mind
Quick, Easy and secure web ordering platform and APP. Complete tracking of your driver, pick ups and deliveries, on-demand or scheduled as needed.

EZER is available to expand into any city, worldwide. Contact us to discuss bringing EZER to your region.